How Will Covid-19 Impact School?
Schools around the world are affected by Covid-19 in multiple ways. Teachers, doctors, and students are worried about the ramifications of restarting. Beyond the concern for the virus, there is also the concern about student achievements and gaps in learning associated with online learning and how it will impact high and low achieving students.  Some schools are strictly online and one has to wonder how this complicates the learning process of students that need teachers to guide them? Answering this question is complex because of the circumstances due to Covid.
Teachers are scrambling to help kids, post assignments for them to complete, and answer all of their questions. Parents have to juggle working, while also helping their children with their school work.  This is all part of the new process and with it comes an increase in student isolation, anxiety, and fear as students around the U.S. adjust to new school  settings both online and in-school.
Some students have no choice but to go to school without a mask due to underlying health conditions. In addition to this, all students must stay six feet apart from each other even while sitting in the lunchroom. Some students and teachers feel different about online learning.  "Without a routine I felt lost", says Lee Xlong, a student from Carnegie Vanguard High School. Another student, Aiden Bennett, from Sheridan High school said, "Online school is very hit or miss. I like being home but I also like seeing my friends." Many students say it's been tough, and that it's a very hard change from being in school to doing online with no contact with their friends.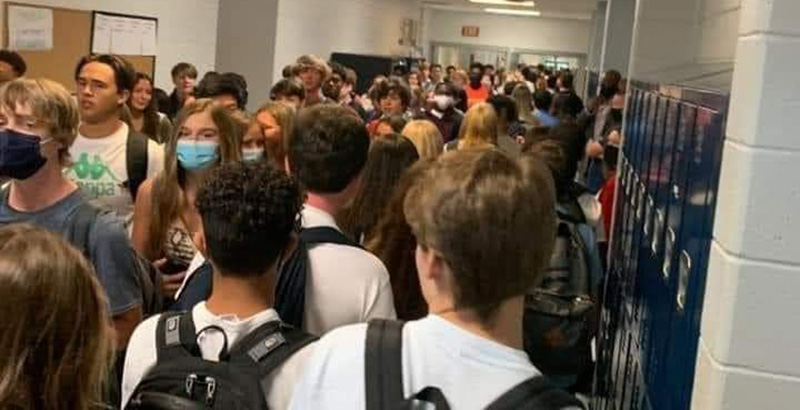 Another student says, "At home I feel like it's very hard to be prepared, because I get distracted", Evelynn Vang, attending Lamar High School. Lilli Moran, from Sheridan, says "Online is much better, I can focus more while doing classes alone." Clearly online time cannot provide many of the informal social interactions students have at school, but what will online courses do in terms of moving student learning forward?
Some students say they like it better. They say they can get their high school diploma from home. Kids learning from home can learn and do most things at their own pace, instead of having to try and keep up with the entire class. When you make the decision to earn your diploma at home, you will also be saving money and time, which would not be the case if you were to go to a classroom every day or evening. Students will all have their opinion on online or going to school, some will like one or the other. Hopefully students can finish this school year with no disturbance.